In a colocation environment, your servers and devices are kept in a highly secured, third-party, enterprise-grade data center. Crystal Technologies partners with colocation data center operators that are geographically dispersed and selected for its state-of-the-art highly secured facilities, highly connected network points, with space, power and compliance-readiness. 
Full control over the server environment, monitoring temperature, humidity and filtration;
Access to redundant power sources and uninterruptible power supplies (UPS) backup;
Fully monitored by 24×7 around-the-clock facility security;
Highly secured protection with central data storage, backups, firewall and DDoS attack mitigation.
Colocation services enable you take advantage of a superior datacenter infrastructure, without relinquishing control of, and secure private access to, your servers and equipment.

Managed hosting colocation and server colocation in world-class data centers. We emphasize high performance with the best in backup and disaster recovery.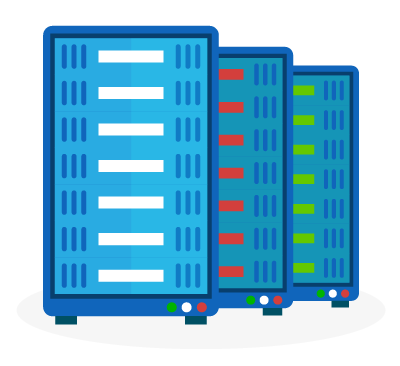 The Advantages of Colocation Services
The business and data security advantages of colocation are numerous:
Access advanced infrastructure at an affordable rate.
Enjoy greater bandwidth.
Decrease latency and increase connectivity.
Rest easy with constant data protection and security.
Gain business continuity and scalability.
Maintain complete control over your servers and applications.
All for a fraction of the cost of operating a private data center.