Managed Services / Solutions
For Comprehensive Cloud and Telecom Managed Services
Crystal Technologies is a Cloud and Telecom Managed Services Provider with 20 years of industry insight, experience, and partnerships. Since 1996, our clients have trusted us to build powerful voice and data networks. From planning and assessment, to enablement, optimization, and ongoing operations management, our cloud-driven solutions bring you performance, flexibility, and cost efficiency across the entire Managed Services lifecycle.
Migrating your organization to the cloud can place a complex and time consuming burden on your company. Whether you need to re-platform or develop an app, migrate or optimize critical workloads, train employees in new systems, negotiate a custom SLA, or navigate an audit, we have a full range of services designed to streamline the process. We pride ourselves in delivering fast results complete with go-to-market support.
What Is a Cloud and Telecom Managed Services Provider?
Our Managed Services enable our clients to keep up with dynamic changes in today's challenging business environment. We make your enterprise cloud vision a reality, thanks to a full skill set of experts up and down the stack providing the insight, resources and support you need.
After crafting a thorough cloud strategy, we guide you through every step of the cloud migration lifecycle, including architecture design, systems integration, security enhancements, compliance readiness, and managed billing. We ensure your phone, voice, and data communications services support mobility and collaboration, and your custom cloud architecture is optimized for your workloads and budget.
Managing The Cloud and Communications Lifecycle
Crystal Technologies is here to manage your entire cloud and telecom lifecycle, from planning to deployment to ongoing operations. And it's all backed by our unique industry intelligence and the full advantage of our alliances with best-in-class partners.
Cloud Readiness Assessment
Strategy Definition and Roadmap
Solutions Analysis & Design
Data Architecture Design
Business Opportunity Identification
Cost Reduction Strategy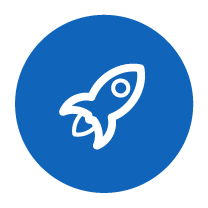 Carrier and Vendor Negotiations
Application Migration, Development, and Optimization
Workload Migration
Systems Integration
Datacenter Migration
Backup, Storage, and Disaster Recovery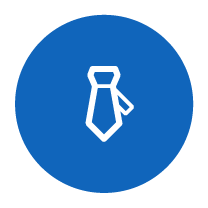 Ongoing Operations Management
SLA and Contract Negotiation
Monitoring and Security
Governance and Compliance
Managed Billing
Update & Patch Management
User Rights & Account Management
Virtual Machine Management & Upgrading
VoIP, PBX, and Telephone Systems Management
Mobile Device Management
Comprehensive Support
Trust The Managed Services Provider With 20 Years Experience
With each of our managed services offerings, we are positioned as your advocate. Since 1996, we have managed the telecom needs and pains of top brands across a range of industries. A top water company in Philadelphia has trusted us to manage 500 invoices over ten years, bringing well documented ROI to their telecom spend. With nearly 20 years experience, it's no wonder the top Philadelphia (and beyond) brands turn to us to manage key business processes.
Our relationships with best-in-class cloud and telecom providers is one of our greatest assets. It could be your greatest asset too. Stop wasting time dealing with carriers. Let your cloud and telecom strategy, negotiations, expense management, audits, contracts, equipment, and more become our problem. We handle these issues masterfully every single day, just like we have for the last 20 years.
Reliable Managed Services For Every Need
Crystal Technologies is a managed service provider committed to affordable, customized solutions that simplify your job, and make you look like an all star. We manage the lifecycle of your solutions so you're never left in the lurch.
From insight to implementation to support, Crystal Technologies is a comprehensive and adept cloud and telecom managed services provider supporting Philadelphia and beyond. Ask about our painless, reliable managed services today.