Happy 25 Year Anniversary to Jennifer Michaels
Jen, from all your Crystal family, thank you for the dedication, commitment, and talent that you've contributed to the success of our company.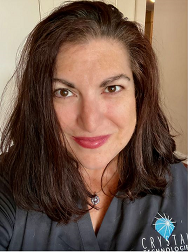 As our first employee, you showed great trust in deciding to join our firm.  Your heart and drive to help us launch the business and achieve new milestones over the years has been irreplaceable.  We've experienced a lot of firsts together, both professionally and personally, and are thankful to have gone through them with such an accomplished colleague and friend.  It's been a great journey over the past 25 years together and we look forward to many more.