Desktop-as-a-Service (DaaS)
Desktop as a Service Empowers a Mobile Workforce
We deliver next-generation Desktop-as-a-service (DaaS) solutions that help you manage your increasingly mobile end user computing environment more efficiently while reducing overall IT costs, all through our strategic partnership model. Unlike traditional IT outsourcing companies, Crystal Technologies utilizes proprietary IT management technologies and processes that give you the best SLAs backed by complete visibility and accountability.
Desktop-as-a-service helps your organization fully leverage the cloud to become more agile, responsive and relative. It starts with a complete understanding of your business needs, then matches those to a set of virtualized applications and desktops and optimized solutions that can be deployed on-demand. Our customer service-driven approach to enterprise IT means that you can request a service, and we will build, configure, manage and deliver it quickly and seamlessly.
By partnering with Crystal Technologies, IT organizations can:

Reduce CapEx costs on infrastructure, and OpEx costs on management

Enable a mobile workforce anywhere and on any device

Increase security and management in a centralized environment

Meet strict compliance and regulatory requirements

Achieve 24/7/365 service levels without hiring dedicated staff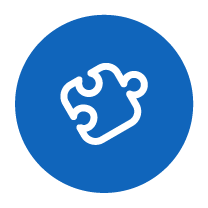 Turn IT departments into a strategic business asset
What technologies are available?
Our team has expertise in all things DaaS. We can deploy and manage whatever desktop and application virtualization, systems management and security platforms that you choose on state-of-the-art, reliable and scalable infrastructure to ensure that you have blazing fast application performance and optimal availability on any device and from anywhere on the network.