February 2017 – Philabundance To End Hunger In Our Community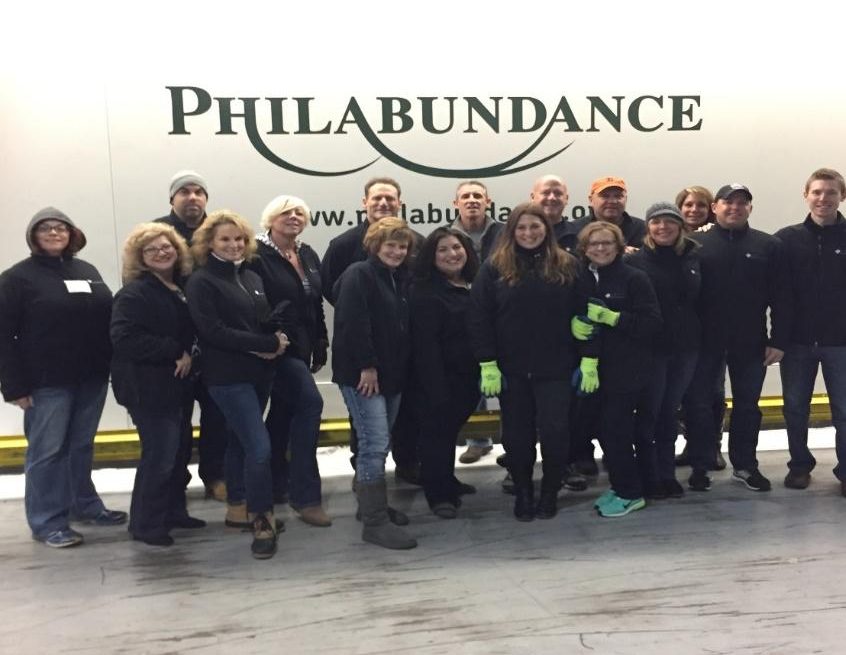 Beginning in 2016, The Crystal team created a new tradition of giving back to the community by participating in a volunteer day with Philabundance—an organization that seeks to end hunger in our community. There are three-quarters of a million people in the Philabundance service area that face hunger every day. Each week, Philabundance provides food to those families, relying on donations and volunteers to achieve their organization's goal.
Last November, members of the Crystal team volunteered for an afternoon shift with Philabundance, sorting and packing over 6,000 pounds of food that contributed to feeding the approximately 90,000 people that Philabundance feeds each week.
What makes this event so special for the team is that it honors the memory of Michael Spurlin, Crystal's VP of Operations who lost his courageous battle to cancer in November 2015. Michael was the type of person who was always involved in the community and loved giving back. The Crystal team is excited to continue this tradition of giving back to our community and honoring Michael's legacy.
Last year the team wore fleeces embroidered with one of Michael's favorite sayings: "Make it a great day." They did, and will continue to do so to honor his memory annually.