How to Choose the Right UCaaS Provider for Your Organization is the second of a 3-part series on UCaaS for Your Business. Part one is available here.
Congratulations! You've done your homework, you understand the benefits of choosing Unified Communications as a Service, and have decided that UCaaS is the right strategy for your company. Now you need to choose the right UCaaS provider amongst a plethora of intelligent solutions.
But they all look the same.
Why are there so many selections? What are the differences? Are you starting to experience that dizzy feeling you get in the pharmacy trying to select the right cold and flu medicine?

A Simple System for Picking Your UCaaS Provider
Hopefully, this article will help explain the important criteria that must be examined to select the best UCaaS provider for your organization. There are several decision criteria that I use to assist our clients, including a simple assessment system that weights what's important to your team against the strengths of the provider. It's not critical to use the point system described below, but it does provide a certain level of objectivity.
1. Weight Your Priorities
Here's a simple weighting system to grade the importance of each criterion when choosing a UCaaS provider:
Must have = 3 points
Good to have = 2 points
Nice to have = 1 point
In the decision matrix below, assign 1, 2, or 3 points to each criterion under the Organizational Importance column.
2. Grade Your Potential UCaaS Providers
Next, assess and evaluate the strengths of each potential provider. Again, keep it simple: grade the strength of the UCaaS provider in each criterion:
Good = 3 points
Average = 2 points
Below average = 1 point
In the decision matrix below, assign 1, 2, or 3 points to each criterion under the Provider Strength column.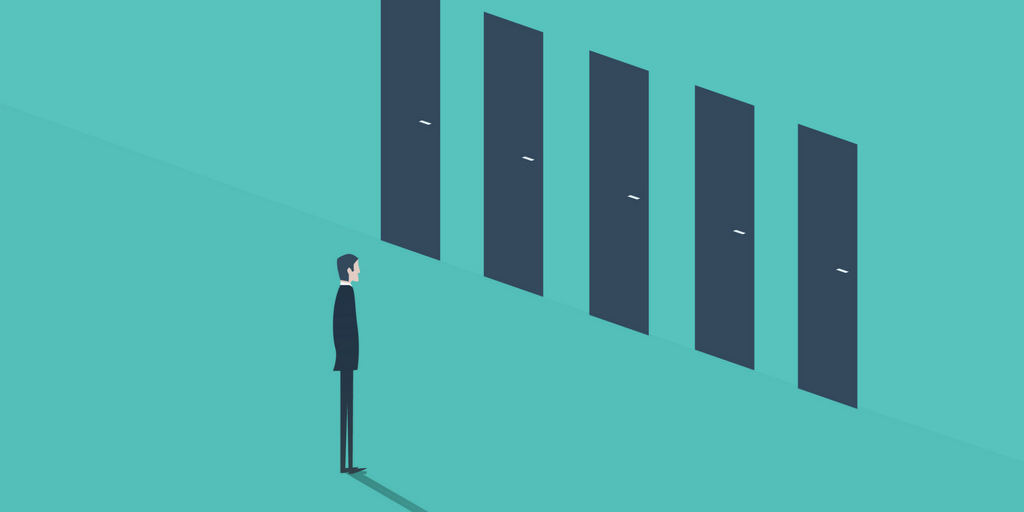 UCaaS Provider Decision Matrix
Criteria
Description
Organizational Importance
Provider Strength
Company and Economics
Company Background
What does the company do? Is their primary business UCaaS or are they a carrier that also offers UCaaS? How long have they been in business?
I have found that companies whose primary focus is UCaaS for business and enterprise provide the best solution.
TCO
Calculate and compare the total cost of ownership. Click here for a free calculation worksheet.
Pricing
How does the pricing compare to other solution providers? If there is a large difference, ask why.
A significant price difference in either direction could mean the solution is being over- or under- delivered — or will provide an indicator for negotiation.
Voice Usage
Typically, unlimited local and LD minutes are included, and toll-free minutes are billed at a cost per min. Is this TF rate commensurate with the market? Can you unbundle the local and LD mins?
You may be able to negotiate better pricing on the subscription licensing if your local and LD mins are low.
Financial Stability
Is the company in a strong financial position? Are they profitable or EIBIDTA positive? Who has majority ownership?
Ideally, you want to find a UCaaS provider who can be a partner. The answers to these questions will help you assess the feasibility of a long-term partnership.
Contract Terms
Do you have necessary protections in the MSA? What are the term lengths? Does it auto renew? If so, for how long? Most UCaaS term lengths are 3 or 5 years. Investigate a clause for a market rate review at some point after the halfway point of the term.
Technology
Platform
What type of platform is providing the service: Broadsoft, Cisco, other, or a proprietary solution? Will you be on a dedicated system or multi-tenant? Is it hosted or Cloud-based?
A multi-tenant, Cloud UCaaS solution usually provides the best solution, service, and pricing. Solutions like Broadsoft and Cisco are proven and highly adopted throughout the market. Although a proprietary solution may not have the market share of a Cisco or Broadsoft, these providers are normally proven and have the flexibility and adaptability to introduce and improve functionality much quicker than the market leaders.
Platform Upgrade Frequency
When was the last time the system was upgraded? What was upgraded? How often is software refreshed? Is there a regular schedule? What is the impact to the user when upgrades are performed?
Ideally, your provider should stay current on general deployment software releases, have a PM schedule, and capacity management plans.
Network  Architecture
You should be able to connect easily to your UCaaS provider via multiple on-net carriers. Preferably the UCaaS provider will have NNIs built with the major telco providers to allow for direct connection to your private MPLS network. In addition, the carrier should enable connectivity via the internet for remote users, backup, and smaller branches. Be sure to plan your network to best utilize the provider's network architecture and connectivity.
BCDR and Compliancy
How many Points of Presence (POP) does the provider have, and where are they located? Have the POPs been built out in SSAE16 compliant Tier 3 Data Centers? If there is a POP outage or lost connectivity to one of these POPs, will you failover to one of these other POPs? What will that experience be like for the user? Does the provider have a DR plan they can share with you for your audit compliance? Will the provider fulfill your regulatory compliance requirements such as HIPAA and PCI?
Handset Models
Most UCaaS providers will offer Polycom, Yealink, or Cisco handsets. Are they current? What models do they offer?
Support
MACD  Support
What is the process to add/remove users, features, or functions? How long does it take? Are there any costs besides the change in monthly subscription rate?
Normally there will be no cost for executing changes, however, adding a license typically includes a one-time fee in addition to the monthly subscription cost. You should have access to a portal for do-it-yourself changes and have the ability to call support to submit a change.
Repair Support
How do you report an issue? What ticketing system does provider use? How often will you get a status report? How do you escalate a problem?
Be sure that you know how to navigate the system and escalate a problem. A provider's systems, policies, and transparency will provide an indication of support capability.
Support Web Portal
Many providers are investing heavily in web portals that provide both user and/or admin access for reporting, change requests, and repair issues. Is this easy to use and does it provide the functionality required?
Service Delivery and Project Management
Planning and Due Diligence
Successful UCaaS providers will put extraordinary efforts into understanding the business, current configurations, and opportunities for improvement, as well as investigating VoIP readiness and uncovering roadblocks to success.
Statement of Work
You should receive a detailed SOW that clearly outlines the details of the deployment tasks, what the UCaaS provider is responsible for, and what the organization is responsible for.
Project  Management
Successful project management will increase the odds of having a positive, predictable delivery of your new service. Does the UCaaS provider value the importance of project management? Will you receive a dedicated PM for the duration of the project? Are they experienced? Do they have access to Engineering? How will the PM work with your team?
Application Integration
Open APIs
Does the UCaaS Provider have open APIs that will allow for immediate or future integration?
Open APIs mean you have the functionality to integrate your UCaaS solution with other applications in the future.
Traditional Integrations
Has the UCaaS provider successfully integrated common SaaS options like Salesforce, Microsoft Dynamics, or Workplace?
Be certain to investigate how well these integrations went when you check references.
UC Features
Mobility
How simple and easy is it for a user to be mobile?
Office users should be able to easily forward to, follow me, or set up a simultaneous ring their cell phone via an intuitive web interface without using a mobile application. Sales and field employees should have an easy-to-use mobile application that serves as one interface for all of their UC needs.
Presence and IM
The Presence and IM user interface (sometimes called a communicator panel) and integration with your contact lists and calendars are the keys here. Can a user easily look up or search their personal contacts and company directory to find a person, then click to call, conference via audio or video, email or IM that person? When a contact is looked up, does it indicate their presence (free, busy, on call, in meeting, etc.)?
Audio Conferencing
This refers specifically to hosting a meeting via a dial-in conference bridge, not the standard included functionality to join 2 or 3 calls together into a quick conference call. This bridge should be flexible enough to allow users to dial in directly, or join via the web and have the meeting dial out to them. Hosts should be able to moderate their meetings via the web with basic functionality like locking and unlocking the meeting door, muting and unmuting participants, identifying participants, messaging the moderator, individuals, or entire call.
Video Conferencing
The above points for audio are also applicable to video. One additional point of inquiry specific to video are cameras and other pre-existing video gear.
Can existing video equipment be used, and what steps are necessary to utilize them?
Web Collaboration
Once you have participants dialed into an audio or video conference call, can you collaborate with them?
This functionality should minimally include sharing a screen as part of a presentation and designating a presenter. Saving a collaboration session to a file for archival purposes and having whiteboard are also useful functions.
Skype for Business (formerly Lync) Integration
Many organizations use Skype for Business and its communicator as part of their Microsoft Office Suite and don't want to change or force users to have two communicator panels.
Will the UCaaS solution integrate with Skype and if so, will any UC functionality be lost?
Office 365 Integration
Some UCaaS providers have found difficulty fully integrating with Office 365. There are two functionality losses to be aware of that should be checked:

If using the Skype Communicator, there could be a loss of presence that indicates if a contact is on the phone.
If using the UCaaS provider's communicator, there could be a loss of presence that indicates if the contact is in a meeting based on the contact's calendar.

Contact Center
UCaaS providers will typically partner with a 3rd party solution for robust contact center functionality that includes calls, email, and web chat. Make sure that you understand who this is, how long the relationship has been in place, if the networks are integrated, and how both parties will handle service delivery and support.
Call Center
Most UCaaS providers offer a robust call center solution. Make sure that you look at the agent's software interface. Will the agent need a handset, softphone, or both?
The differentiators here typically are in how the UI and built-in reporting match up with your needs.
Communicator Panel
Unified Messaging
Most UCaaS solutions will minimally provide voicemails as a .wav file attached to an email, which will satisfy most needs. Other functionality can include integration of the vmail with the email systems so that message deletions, marked read, etc., are updated on both systems.
Using a dedicated Cloud-based UCaaS broker like Crystal Technologies Group, Inc. can help you define a strategy, examine costs, and assess solutions. We have helped numerous clients successfully navigate the UCaaS ecosphere and select solutions that reduce costs while adding tremendous value to their organizations. If you are ready to get started, or would like to learn more, talk to a UCaaS expert today.

About the Author: Rick Akey is the VP, Technology Services for Crystal Technologies Group, Inc. Rick has been leading technology initiatives for over 20 years as an engineer, network architect, and an executive with responsibilities for engineering, provisioning, repair, and professional and managed services. When not helping organizations utilize technology to improve their business, Rick cares for his rescue dogs, rides his Harley-Davidson, and participates competitively in CrossFit Masters Competitions.
Crystal Technologies is the premier technology consulting firm specializing in connectivity, Cloud, and managed services in the greater Philadelphia area and beyond since 1996. Specializing in comprehensive data, voice, Cloud, and hosting, Crystal Technologies' competitive solutions have enabled businesses to successfully navigate the rapidly changing IT and telecom landscape